Our Story and Testimonials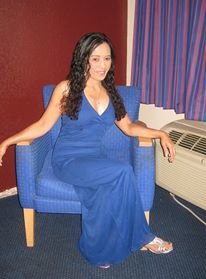 My name is Mary Jean and I am the founder and owner of MJ CHIC & FASHION LLC. I grew up in the Philippines as a child with dreams.When I became an adult,I moved to the United States where I am now pursuing those dreams.While in the Philippines,with the encouragement of my father,I completed a Bachelor of Secondary Education Degree with a major in Guidance and Counseling and later earned a Masters Degree.As a teacher- Guidance Counselor in the Philippines,I was able to help many people,but also saw many more in need of help.I saw disasters first hand and my children and I survived a flash flood that destroyed our home.Since moving to America,I have pursued my dreams of singing,acting,dancing,joining fashion show, owning online business and even pursuing her dream to be in a pageant .She love handmade items too and want to share these things with others.My experience of doing modeling photo shoots and going to fashion shows allowed me to create a business that offers dresses that women and young generations can wear comfortably with confidence while looking fabulous.While I'm now living and working in the United States,a part of my heart will always be those that I've helped in the past and continue to help every year in the Philippines and someday spread it to other country.
One of the goals of MJ CHIC & FASHION LLC is to be able to use a portion of the profits to make a difference in the world of helping less fortunate children where I came from then continue doing it to other places as well. Thank you for visiting my website!
About Us
Our mission is simple;provide the best products and service to our customers at the lowest prices possible.We take great pride in our company,our commitment to customer service and in the products as we sell.Our online store is designed to provide you with a safe and secure environment to browse our product catalogue.We import products from around the world to help you create our own special style with dresses,accessories,fashion jewelries,tops,bottoms,lingerie,health & beauty ,bags & shoes,scarves and more.
MJ CHIC & FASHION owner Mary Jean's journey as a singer,actress doing fashion modeling and started producing models for her company has been inspired by her love of fashion and style.It is also motivated by her desire to continue helping children in her Philippine homeland and later will be extended to other country.Enjoy your shopping.
MARY JEAN
CEO
MJ CHIC & FASHION LLC
CUSTOMER TESTIMONIALS AND REVIEWS
" I just received this beautiful purple hat and scarf quickly after ordering it.The color looks exactly like the picture.
It is a great value for the money.I'm looking forward to wearing it soon". Tish
"Thank you for the Designer Rust Dress.I love it".5*****. Hailey C.
"This milk face mask is so amazing.It is also fun to use it by myself.I really like it and I can't wait to order some more".
Jenny
"nice glasses,good quality will buy again.Thanks Mary Jean"
nicfilmz
"I love these leggings!!!"Josilyn
"These leggings are great and comfortable"Ashley
"Incredible beautiful bag-Louis Vuitton.I'ts simplicity and unique looks have convinced me to buy this stuff. when I received the item ,i was amazed how incredibly and durable it is.I can put a lot of important things in the inside without worrying because it's spacious.Thank you MJ CHIC for selling this". Monet
"Great Beautiful Mustache Wallet.This is such a great wallet I ever had.I'm in love the way it is designed.No question about its durability....I sooo love it".Lemon